MCT Invests in ERP Upgrade to EFACS 8.6.1
4 October 2018
Topics: ERP Upgrade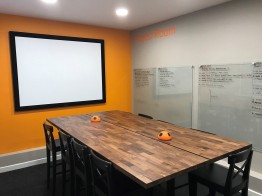 Anyone who's ever been involved in an ERP switch-over will know that there are countless hours of preparation and planning, with groups of people huddled around a table.
In anticipation of our ERP upgrade to the latest EFACS software, we refurbished one of our meeting rooms, aptly named the "Project Room" (photo attached) and kitted the room out with a Nespresso coffee machine to keep the team going.
The ERP upgrade went exceptionally well. A huge thank you to the Project Team and everyone else involved for making it such a success.