MCT Invests in New DURR EcoCcore Cleaning Machine
17 October 2018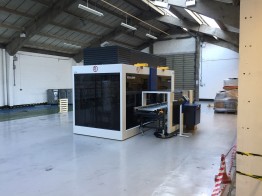 An exciting new investment from MCT!
We have recently taken delivery of a brand new cleaning machine; the DURR EcoCcore solvent based parts cleaner.
This is an environmentally and energy efficient system, with all the benefits of a solvent based cleaning system, made extremely simple to use. This basket fed-system is more efficient and produces less waste than our previous manual processes, with the quality of part cleanliness increasing significantly since installation.
The photos attached show the prepped area and final installation.
Videos of the machine in action to follow…